Digital Signage Kiosk Units
Our stylish kiosk units are designed for Advertising, Information and Entertainment functions. Features such as built-in media player, easy content management, touch screen interface, network or standalone terminal, etc., make these products ideal for a wide range of applications.
Typical implementation includes dynamic Product Display screen in Retail Shops and Showrooms; Information kiosk for Casinos, Hotels, Museums and Transportation Terminals; Touch Screen Directory for Malls, Buildings and Hospitals to name a few.
---
Advertising Display Vertical Screen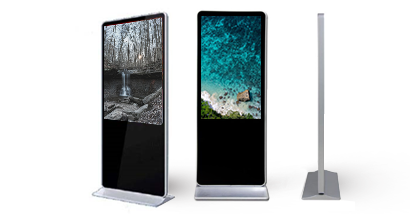 Indoor high definition screen with built-in media player that can be used as standalone unit or connected to local network.
Key Features:
Up to 55″ Touch or Non-Touch screen
Slim Design
Android or Windows OS
Resolution: 1080 x 1920
Brightness: 500 nits
Built-in media player
Content uploading via USB or LAN
Visual angle: 178°/178°
Life(hrs): >60,000(hrs)
2 x Internal Speakers
Supported video formats: WMV, AVI, FLV, RM, RMVB, MPEG, TS, MP4
Supported image formats: BMP, JPEG, PNG ,GIF
Supported audio formats: MP3,WAV
Power Supply: AC100V~240V,50/60Hz
---
Self-Service Ticketing Kiosk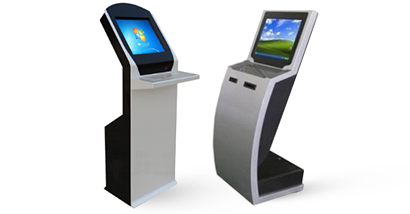 Ideal for applications that use automated ticketing systems, self-service information terminals and customer ordering stations. Can be customized to accommodate other components such as ruggedized metallic keyboard and trackball, card reader, document reader, extra printer and more.
Key Features:
All-in-one terminal
17″-22″ LCD screen , LED Backlight Touch or Non-Touch
Configurable CPU depending on client requirements
Dot Matrix or Thermal Receipt Printer
Optional Ruggedized Metallic Keyboard and Trackball
Power Supply: AC100V~240V,50/60Hz
---
Interactive Pedestal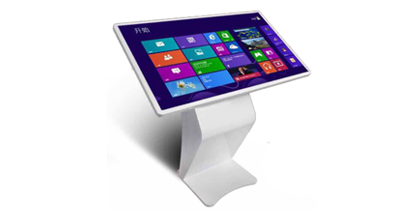 Enhances any lobby with sleek and modern design. The fast response Touch Screen kiosk has built in CPU and is a perfect fit for indoor spaces which require terminals for directory systems, information displays, interactive marketing, exhibits and the like.
Key Features:
Up to 55″ HD Touch Screen
Android or Windows OS
Response time: < 4ms
Built-in CPU (configurable)
Life(hrs): >60,000(hrs)
I/O: USB2.0 x 2, RJ-45 x 1, TF card plug x 1, AV x 1, HDMI x 1, DC x 1