Digital LED Billboard Display System
Grab that market through visual superiority with our customizable Digital LED Billboard Display System. Deliver your messages clearly at the right time, for the right audience, increase advertising presence in digital marketing.  As a one stop shop supplier for Digital LED Billboard display systems and advertising displays, let us help you design your video wall for a very robust and integrated solution that will fit in with whatever requirements you may have.
---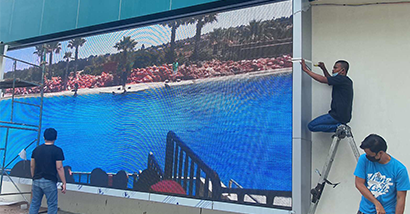 Powerful, Bright, Reliable
 Key Features:
Customizable Size
Indoor or Outdoor models are available
Wide range of pixel pitches (P1, P3, P4, P5…)
High resolution for finer videos and images
Optimized for your 16/7 or 24/7 business
Industrial grade panels
High brightness
Software System included (Content Management Software)
Easy setup
Easy maintenance (replacement of defective panels)
Installation service provided
Advantages of LED Video Wall System
Crisp and Clear images
Enhanced user and audience experience
Increase customer engagement
Promote your products with ease through better scheduling of contents
Cubed Technologies is one of the Technology Companies in the Philippines who are always committed  to provide end to end solutions to its clients . We ensure that we provide and carefully plan all the hardware and software components that goes on to each system.
---